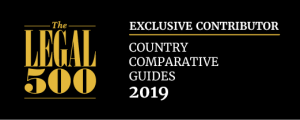 The Legal 500 has launched its comparative guide on Litigation, designed to provide the in-house community with a pragmatic overview of the law and practice of litigation and dispute resolution across 37 jurisdictions.
Cains' top tier Litigation team has exclusively authored the Isle of Man Chapter, which provides an overview of the legal framework and key issues surrounding litigation laws and regulations in the Isle of Man.
Senior Legal Adviser David Doyle CBE and Associate Andrew Langan-Newton, joined top ranking lawyers from across 37 jurisdictions for this publication, offering expert analysis on topics such as the methods of resolving disputes, details of the process and the proceedings, the court and their jurisdiction, costs and appeals, as well as insight and opinion on the litigation process and any upcoming legal changes planned for the Isle of Man
To read the Isle of Man chapter online click here or to download a pdf version click here.
Below is a short excerpt from the guide.
Isle of Man: Litigation


What are the main methods of resolving commercial disputes?
The Isle of Man provides a cost effective user orientated common law legal system for resolving commercial disputes. There is an independent local judiciary who recognise the importance to the island of resolving disputes justly, fairly and expeditiously. Moneyval (a Council of Europe Committee of Experts) in January 2017 confirmed that "The rule of law and an independent judiciary are all well-established… The IoM has a sound legal system… It enjoys an independent judiciary committed to the rule of law… The Deemsters of the IoM have [an] excellent reputation…". Further details in respect of the Isle of Man Courts of Justice including judgments and the rules of court can be found at www.courts.im.
The island also has an independent and well-resourced local Bar. Cains (www.cains.im) is a leading Isle of Man law firm with a well-respected, dedicated commercial litigation department which has significant experience and expertise in dealing with commercial litigation including company and shareholder disputes, liquidations, trust disputes, asset tracing and recovery, judicial review, professional negligence, disciplinary and regulatory issues.
The main methods of resolving commercial disputes in the Isle of Man are: negotiation, arbitration, mediation and court proceedings.
What are the main procedural rules governing commercial litigation?
The Manx Rules of the High Court of Justice (RHC) are similar to the Civil Procedure Rules in England and Wales (CPR) but without the pre-action protocols. The overriding objective is to enable the High Court to deal with cases justly. The parties are required to help the court to further the overriding objective and rule 19(1) of the Advocates' Practice Rules 2001 imposes upon advocates an overriding duty to ensure that the proper and efficient administration of justice is achieved.
Click here to read the full Isle of Man Chapter in The Legal 500: Country Comparative Guide – Litigation.