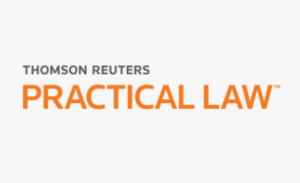 Cains' top tier Insurance team is delighted to have contributed the latest update to the Isle of Man Chapter of Thomson Reuters Practical Law Insurance and Reinsurance Global Guide, a leading publication which provides a high-level overview of insurance and reinsurance laws and practices in major jurisdictions around the world.
The Isle of Man Chapter was co-authored by Jonathan Latham, Tristan Head and Lindsey Bermingham and gives expert insight into the market trends and regulatory framework in the Isle of Man insurance and reinsurance market. 
The article provides a high level overview of various subjects including: the definitions for a contract of insurance and a contract of reinsurance; the regulation of insurers and reinsurers, including regulation of the transfer of risk; the regulation of insurance and reinsurance contracts; the forms of corporate organisation an insurer can take; operating restrictions for insurance and reinsurance entities; reinsurance monitoring and disclosure requirements; content requirements for policies and implied terms; insurance and reinsurance claims; remedies; insolvency; taxation; dispute resolution; and proposals for reform. 
To read the Isle of Man chapter online click here or to download a pdf version click here.