It is important for all employers to ensure there are adequate health and safety measures in place to allow them to respond effectively and safely to any outbreak.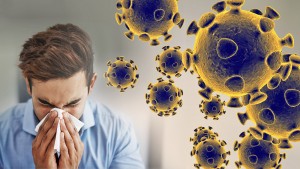 In light of the World Health Organisation's recent assessment as of 11 March 2020 that COVID-19 is to be characterised as a pandemic, all Manx employers are encouraged to closely monitor the Isle of Man Government's website (found here), the World Health Organisation guidance for "Getting Workplace Ready" (found here) and the UK Government website (found here) on a daily basis.
Employers may wish to consider undertaking risk assessments to determine whether additional measures may be required and/or implementing internal risk mitigating procedures such as reducing face to face meetings, attendance at marketing events (on or off island), business trips, and confirming employee and visitor travel history or any future plans.
Employers should also be contingency planning and considering:
creating and maintaining a travel log to determine the off-Island movements of employees;
reviewing, updating and/or implementing home working policies;
stress testing their policies and procedures to determine whether any improvements can be made;
reviewing and updating sickness and sick pay policies in staff handbooks and/or employment contracts;
putting in place policies for employees who may be deemed to be "high risk" or subject to quarantine;
reducing the spread of infection by providing soap and hand sanitiser gels in communal areas like kitchens and coffee areas;
recommending employees follow Public Health England's "Catch it, Bin it, Kill it" method to prevent communicable illness;
checking the terms of any employer insurances and/or contacting their insurers to determine the scope of their policies and making any adjustments so as not to be in breach of the terms of any insurance policies; and
the best way to communicate with employees by ensuring all contact numbers are up-to-date.
It should be noted however that the above is not an exhaustive list, and employers should also seek guidance from various government websites.
Are employees entitled to sick pay?
Employee sick pay entitlements should be assessed on a case by case basis and considered alongside contracts of employment and/or staff handbooks currently in place which may contain provisions allowing for force majeure leave, annual leave or other agreed leave entitlements between an employer and an employee.
Employees who have been certified by a medical professional as having COVID-19 will be entitled to receive Incapacity Benefit (assuming they meet the qualifying criteria) and/or their contractual sick pay if their contract provides for it.
Where an employee is self-isolating, whether sick pay entitlement is available to that employee may be based on a number of considerations including whether his/her self-isolation is based on receipt of medical advice, instructions of an employer or that employee's independent decision.
Are there any data protection issues that employers should consider?
Employers may collect information from their employees such as information about their travel plans, details of contact with people with the virus and any medical history in order to identify the risk to the organisation. In doing so however, employers must ensure that the requirements of the GDPR as it applies to the Isle of Man are adhered to.
Employers should be aware that their employees should be informed of the purpose for the collection of the information and that such information must not be kept for an excessive period of time or used for purposes other than the reason it was collected. It is important to ensure that the collection and processing of employee personal data is conducted lawfully, particularly in light of the fact that such processing may likely involve special categories of data (i.e. health).
Employers should limit any disclosure of their employees' personal data as much as possible (particularly where it relates to health data) to what is legally required, and ensure that such disclosure is made only to the public authority that is competent to receive the information (if required).
Any internal disclosures of an employee's identity should be limited to what is strictly necessary to identify those individuals who have been in contact with an employee if they are potentially or actually infected with COVID-19. This recommendation to limit disclosure is to avoid any potential recrimination, bullying or discrimination.
---
How can we help?
Cains is able to provide clear, considered and tailored legal advice and administrative support necessary for ensuring that all of your needs are managed and executed in an efficient and timely manner.
The guidance in this note is for information purposes only and is not intended to be exhaustive. It is not intended to constitute legal or other professional advice, and should not be relied on or treated as a substitute for specific advice relevant to particular circumstances. Cains accepts no responsibility for any errors, omissions or misleading statements or for any loss which may arise from reliance on the information in this note.