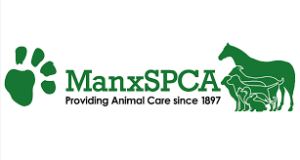 Cains, through its staff-led Charity & Community Committee, recently selected the Manx Society for the Prevention of Cruelty to Animals (ManxSPCA) as one of the community charities to receive support this year. Headquartered at Ard Jerkyll, the ManxSPCA which is the islands' only all-animal rescue charity does not receive any Government funding and relies solely on donations.
The ManxSPCA takes in on average, 1600 creatures each year ranging from birds, small animals, dogs, cats to reptiles. They manage a kennel, a cattery, a unit for small animals, an aviary as well as a seal pen, where both staff and volunteers care for lost, abandoned or injured creatures.  They help rehabilitate them often restoring their confidence in the process.
A donation hub was set up at Fort Anne and staff generously donated much needed items for the charity including blankets, bedding, toys, accessories, food and feeding utensils.
Members of staff who made the donation were treated to a tour of the facility.  They also met some of the staff and some of the furry residents.
For anyone considering adopting a pet, please visit the ManxSPCA.  They have quite a few kittens and dogs needing new homes.
For more information on how you can help, please visit https://www.manxspca.com/