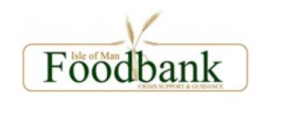 3 volunteer sessions were held throughout the month of November and more than a dozen of our employees recently made use of our Employer supported volunteering policy and volunteered at the IoM Foodbank warehouse.  Volunteers were able to learn more about the services provided by the foodbank whilst assisting with sorting and storing donated items at the IoM Foodbank warehouse.
Volunteers for the warehouse are vital to ensure that food donated is sorted and stored for distribution to community members in need.  The Foodbank provides food for people who are struggling to make ends meet and are unable to afford food for themselves or their families. Some of the people to benefit from their food parcels are children living in low-income households who would otherwise go hungry.
The IoM Foodbank relies on donations received from food drives and accepts donations at various donation drop boxes across the Island.  The need for specific donations changes monthly.  To learn more about how you can help, please contact the IoM Foodbank.